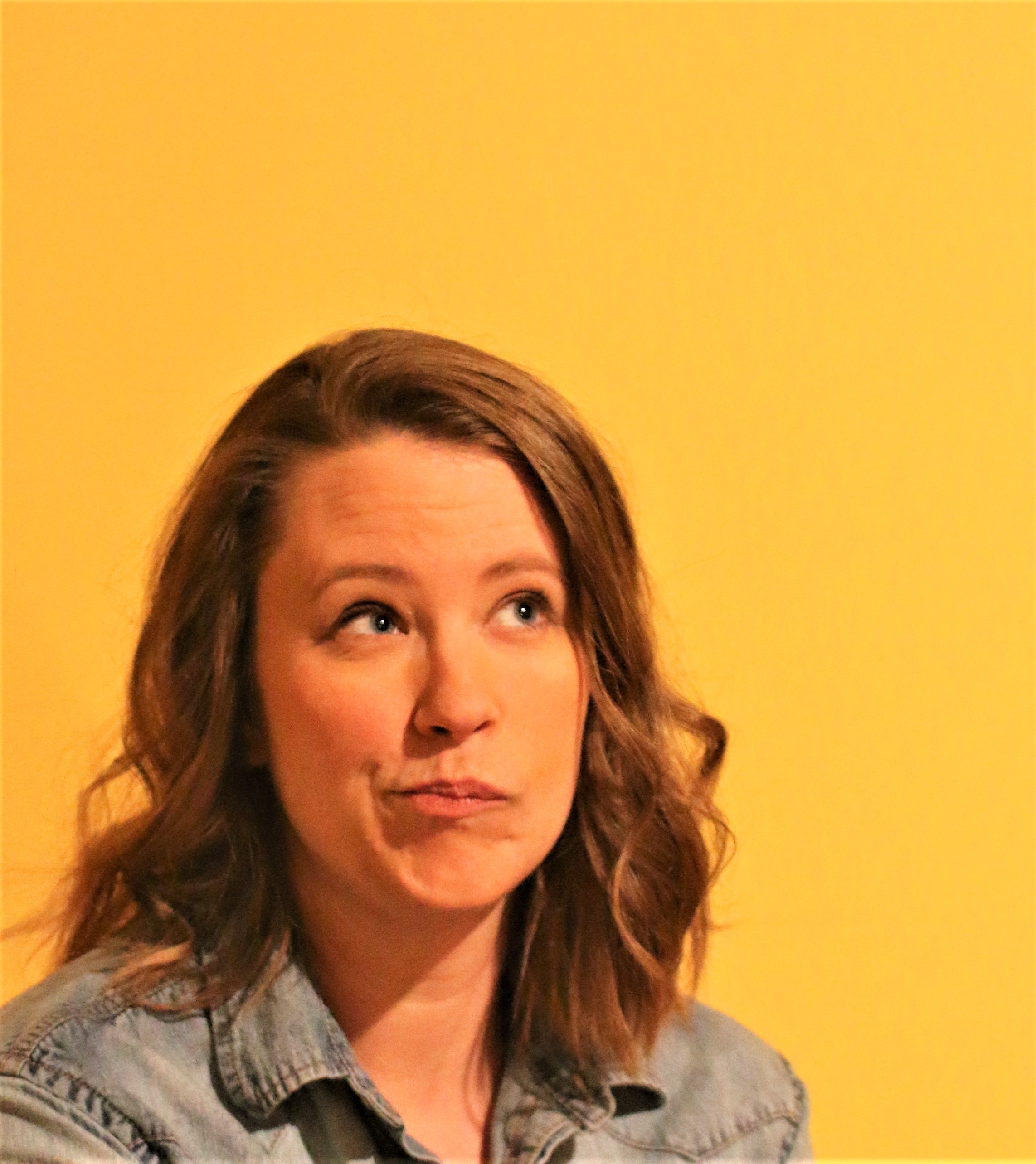 I have two unique physical features.  That's my positive spin on "flaws."  What do you think? Parent of the year worthy? Uplifting language approved? Good.  Let's be done with it.
I was thirteen when a friend lovingly made fun of the way I said, "reps and sets [repths and setths, in case you needed that]" in the weightlifting unit of eighth grade gym class.  It was in good fun.  He was my friend, but I was indignant.  "I do NOT have a lisp!" He insisted I did.  In fact, he was pretty surprised I didn't know I had one.  His making fun of me was not to point out my flaw, but just to poke fun.  Surely, someone with my self-deprecating humor and good sportswomanship wouldn't actually be hurt by his comments.  I was, but only because I had never realized I had a lisp.  He was sorry.  It became a joke between us; he wrote it in my yearbook when we were seniors.  We are Facebook friends now.  It's all good.
But at the time, it certainly wasn't.  Why the hell didn't I know as a thirteen-year-old girl that I had a slight speech impediment? And why did I have it? First, I turned to my other friends.  Yes, they all agreed, "We figured you knew!"  I mean, who says to someone, "Do you know you have a lisp?" or makes fun of it or even points it out.  It's NO BIG DEAL, so they all ignored it, as they well should have.  But I was completely in the dark.  Now that I had 100% confirmation from my squad that I was indeed speech-impaired, I asked my parents what the hell was the deal? "Oh, yes.  They wanted to pull you out of first grade for speech therapy, but your dad refused," my mother told me.  What to the who?!?! "We decided it was more important you remain in the regular classroom all day.  We didn't want you to feel singled out or get behind in other work.  It was such a small lisp, it didn't seem to matter."  Well, mission a-frickin'-ccomplished, because this girl was clueless.  (I was also in the top 3% of my class, so maybe their strategy worked.)
I became self-conscious about it.  But the very next year, I joined the high school speech team.  I learned I could control it if I was careful.  I did well in high school speech competition.  I went on to college speech and speech communication as a major.  As a Communication teacher, when I taught or coached public speaking, I was able to use myself as an example for overcoming your speaking fears and impediments.  I enjoy making jokes about it now, especially when I accuse others of making fun of me when they intentionally or unintentionally lisp themselves.  I speak occasionally in front of audiences of all sizes as part of my job now, and I still have to work to control it when the situation warrants it.  Other times, I just don't care.  It gets particularly pronounced when I am excited and talking quickly and eagerly.  Which is most of the time, because if I'm talking about it, odds are I'm passionate about it. I often wonder, though, what would've happened if my friend hadn't made fun of me? Would I still be clueless? Would I have done worse in speech competition, without the awareness and modifications? Might my whole career path have been different!?!?! Maybe I should send him a thank you note.
Two things stand out:
No one had ever made fun of me before, at least not to my face. I survived all of elementary school without ridicule for this. Other things? Sure, probably.  But I was largely unscathed. Kids maybe aren't so cruel after all.
I was completely unaware of my own flaws. Someone had to point them out to me. (I have another story about my "funny ears," but I'll save it for another day.) Was blissful ignorance better? As I look at my own kids, who are of course damn near perfect, I wonder what things will make them stand out.  And will they know it? If they don't, should I tell them?
Twenty-two years after repths and setths, I can look at my speech impediment with a different lens.  I can no longer change this unique physical feature, at least not without adult speech therapy, which I have zero desire to have, so I embrace it.  I embrace it with more confidence than I do my round hips and baby-belly, fannypack fat, and I think there's some kind of lesson there.  Societal body image pressures maybe? Again, another day.  Maybe I'd fix that issue with more rePs and seTs. Thorry. Couldn't rethist.